Park Theatre, Script Accelerator, 20th / 26th November, 2017
'...People don't hold out their hand to help you up, they stare at you and whisper.
We're not like you. But you don't want us to be.'
Rachel and Ollie are misfits in society, brought together by their admittance to an NHS psychiatric ward. A heartfelt retelling of boy meets girl involving cigarettes, prescriptions, doodle jump and two people who cling to one another in the most unlikely place.
Paradox Theatre were selected as one of the finalists for the Park Theatre's 'Script Accelerator' scheme in 2017, with a new play, 'Sugar Pills'. An excerpt of the piece was showcased at the Park 200, Nov. 2017. Cast and creatives:
Director: Hannah de Ville
Through Rachel and Ollie's story, 'Sugar Pills' explores the urgent mental health care crisis in the UK.
We are currently interviewing doctors or people with experience of inpatient care as part of our ongoing research on the piece, so if you're interested in chatting to us, please contact amyblakelock@hotmail.co.uk . All information collected will be kept anonymous.
The 2017 Script Accelerator team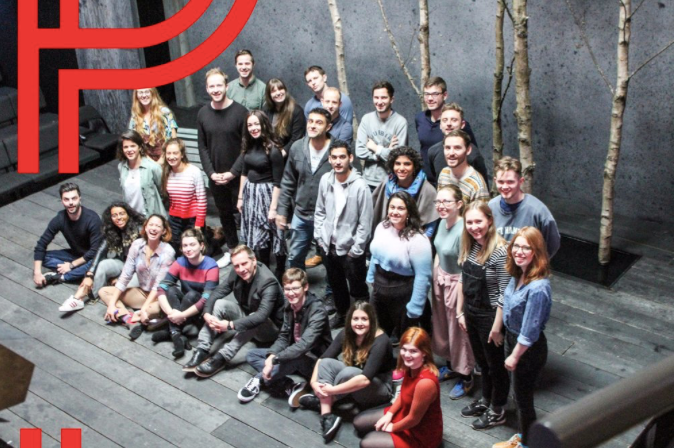 For more information about Park Theatre and their Script Accelerator programme, please go to: 
www.parktheatre.co.uk/get-involved/script-accelerator